Zoe Gudović
In Hug with ZZ / Zagrljaj sa ZZ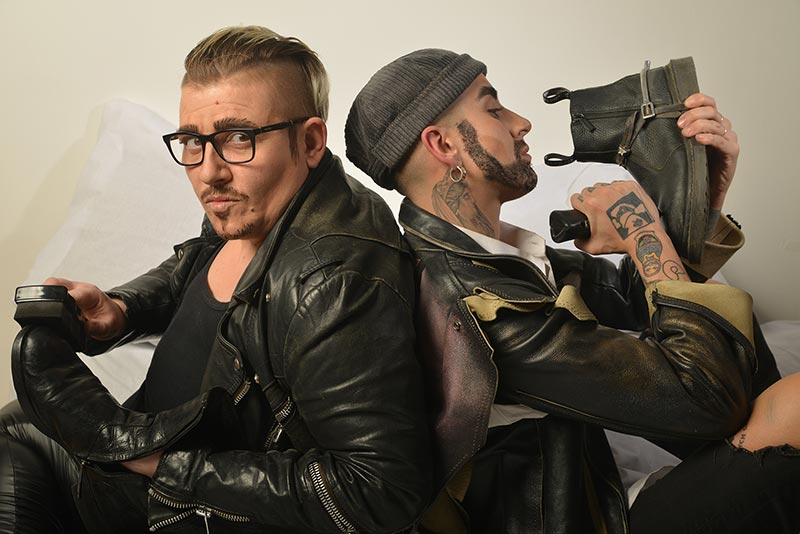 Within the exhibition
"In Hug with ZZ" , held this year in Belgrade, a series of photos was made
In Bed with Zed!
#ZedZeldich`s stature and voice move mountains, stamp them into valleys, pour over them from up high, and spice it all up, warming your heart. With his velvety beauty, sculptured
splendor, raw and naïve kindliness, he knows one thing: Birds of a feather rock together. Thus Zed, with no hesitation, gives everyone his or her ration. Everyone can jump into the bed with Zed, but it was not easy to catch the eye of such a manly guy. It was not easy, but he surely fell under the spell of beautiful drag queens of local scenes, but of global historical gleams. In the five photos you may see him strutting and enchanting each of the beauties who made his heart pumping.
Each of the drag queens – Viva la Diva, Markiza de Sada, Dekadenca, Diana Ho – stole piece of the heart of this manly tart. And another drag king was there too, Njegos – Zed was his mentor – so with him Zed could discuss the position of the working class, while, of course, with queens, oh so bourgeois, he could only talk sha-la-la.
What we need to underline is that Zed is the first king on Balkans, opening the sore topic of what patriarchy has been doing to us? Who has been colonizing our bodies? How a woman feels while being reduced to genitals? How strong are cultural patterns and why roles are so brutally torn apart?
To deconstruct gender roles means to acknowledge our many inclinations, not necessarily labeled as male or female or through their relations. Trans relations also do not define them, but the vast set of elements defining a human being in capitalism. Being a human in a system that consumes it all, rosy and blue pills, all it takes to keep producing fakes.
Why being in bed with Zed opens up spaces of art, activism and philosophy and, actually, who am I ?
This exhibition would never radiate such freedom and reflectivity without the brilliant curator Vladimir Bjelicic. Photos were made by Vladimir Opsenica. It was immense pleasure to get together such amazing group of people who contributed and in solidarity jointly realized this important process of rethinking, creating and making!
It is an honor to be part of the biennale in my living toilet Das KloHäuschen!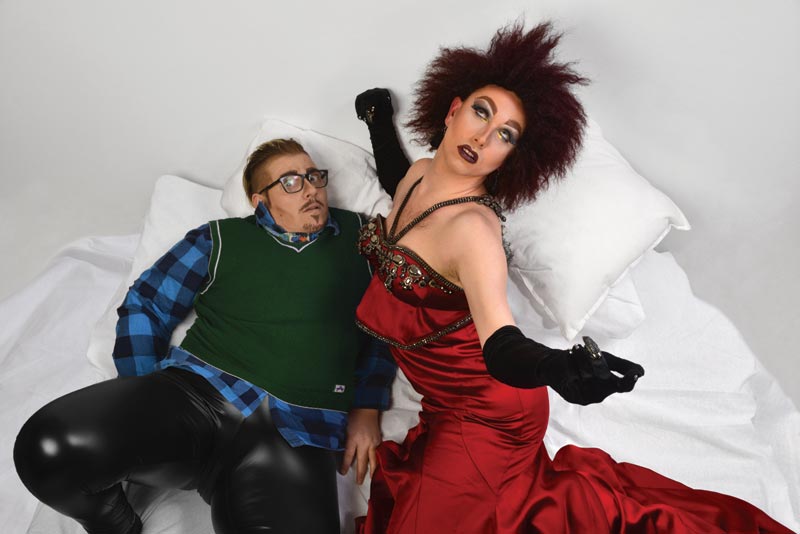 Zoe Gudović